Uncategorized
July 28th, 2009
Darren & Peden here, just a quick update for you after our latest couple of events.

Round 2 & 3 of the US FormulaDrift Championship which were held in Atlanta & New Jersey – Two Very good events for us.. taking home a 2nd @ Atlanta and 1st @ New Jersey
Peden and I travelled over to Las Vegas for Round 4 of the FormulaDrift (www.formulad.com) Championship last weekend, which I was leading after the 1st place finish in New Jersey (Rnd 3).
We arrived early this time, flew in from Ireland and landed on the Tuesday.. after some serious gambling we were due to go downtown to for an early Thursday morning radio interview with HOT 97.5 which is Vegas's biggest HipHop/R&B station.

Peden brought along a wicked white GumBall T-Shirt for me to sign on air and for the station to eventually give away along with tickets to the event!

Friday evening was the first scheduled practice session, we arrived at a 110degree dry-heated Las Vegas Motor Speedway at around 4PM to see the newly re-designed Falken Tire/Sears Auto Centre, Saturn SKY – ASD who built the vehicle had made a lot of aesthetic changes for Rnd 4; New Carbon front diffuser, Carbon Doors, Carbon GT wing with custom mount & Satin black wheels with Falken Teil pin-stripe!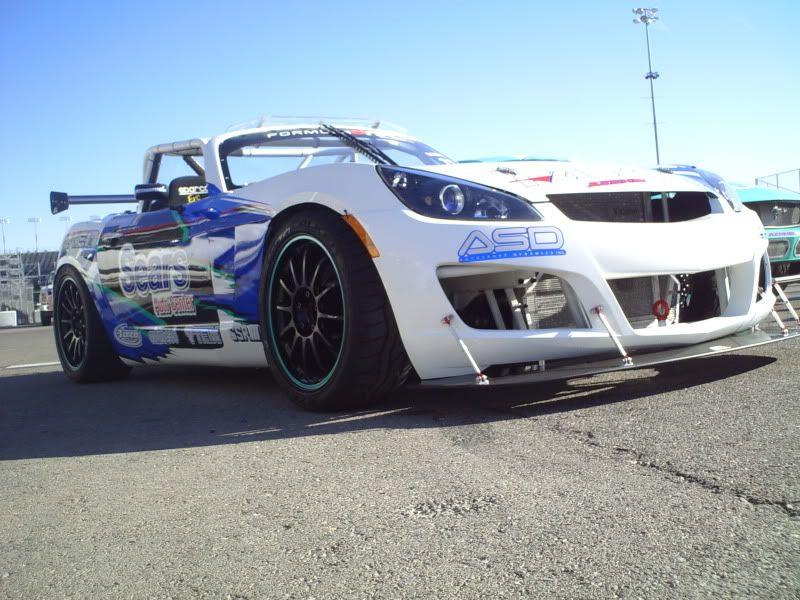 We did 5 laps of track testing during the Friday evening practice session (PLEASE INSERT IMAGE #11) followed by a VIP Falken Autograph session.

Saturday came and we started off with a quick trip out to Hoover Dam, for a little tourist action

After we'd done the tourist thing, we headed back to the track where we prepped the car for the last practice session before Qualification & the main event – Unfortunately we had catastrophic engine failure just before the practice session began, meaning the SKY was out for the weekend! I was given my Falken Team mate Calvin Wan's S15 to drive, however due to rules&regulations I wasn't allowed to do any practice.. Without any practice in a totally unfamiliar vehicle the only 2 passes I had were my 2 qualification runs, this proved not to be enough.
After a disappointing stint at the track we went to a Falken arranged film shoot @ the Vegas Gun Range.. Myself JR, Dai, Tyler, Calvin and Peden were there shooting it up!


..even Peden joined in and turned out to be pretty damn good with a hand-gun!!

Next two events are Very close together, with Round 5 (Evergreen Speedway – Monroe, WA) & Round 6 (Infineon Raceway – Sonoma, CA) only being 2 weeks apart!! August is going to be BUSY!!
Catch you guys later! Will have Lots of updates after August!
Darren & Peden
20 Responses to "Blog update from Darren & Peden"
Leave a Reply